Jewish Fertility Foundation - Cincinnati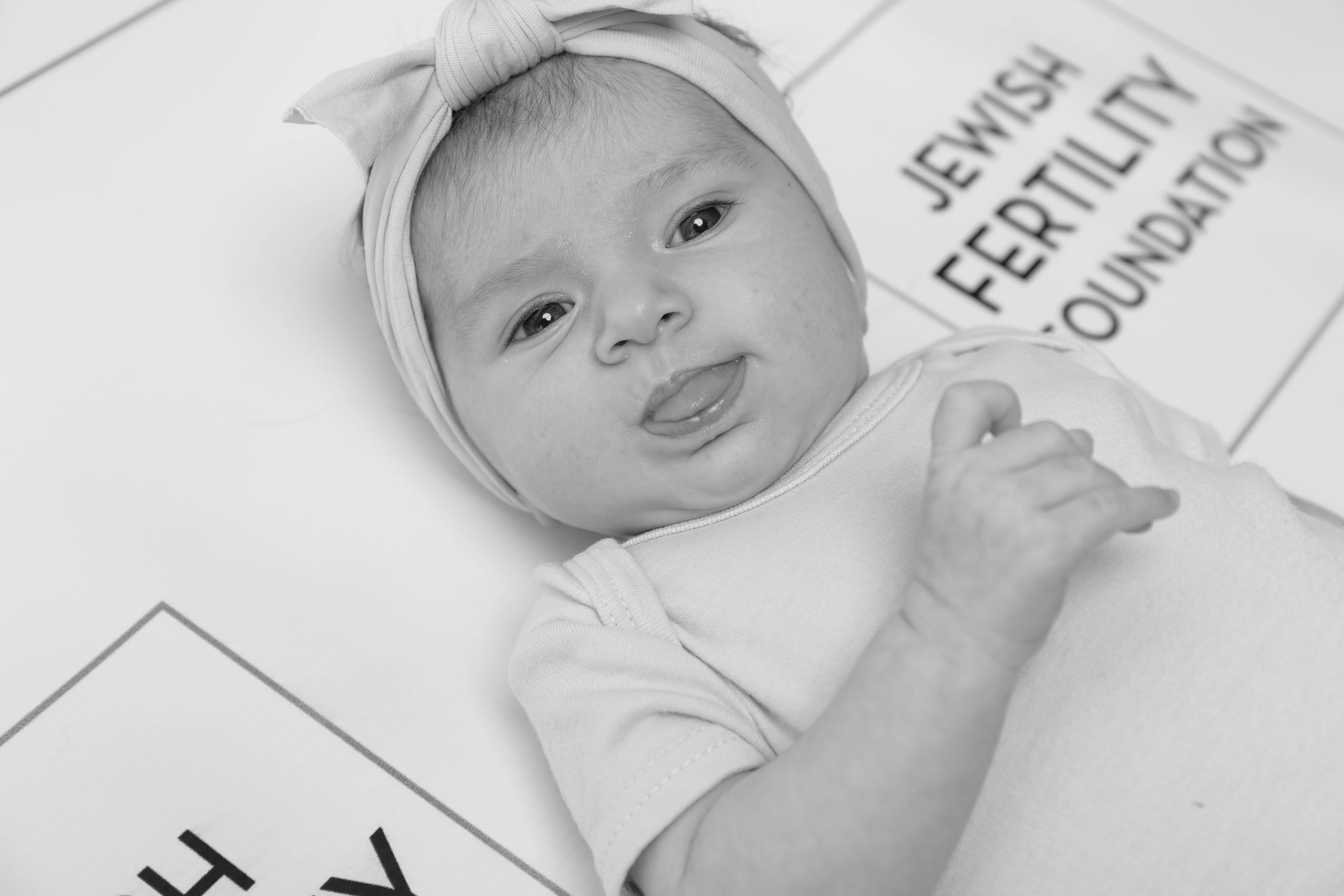 Providing support to Jews with infertility
Infertility is often a silent struggle entangled with emotional, financial, and physical tolls that leave people feeling lonely. In most Jewish communities, where family life is celebrated, experiencing infertility can be especially alienating. In Cincinnati, which is home to more than 32,000 Jews, the average cost of infertility treatment such as IVF is $14,000 per cycle.
The Jewish Fertility Foundation was founded to provide financial assistance, educational awareness, and emotional support to Jewish families that have medical fertility challenges. The foundation offers in-person programming in four cities across the U.S., including in Cincinnati — the foundation's first expansion city — where support groups and "fertility buddies" have been vital to helping Jews grieve, grow, and learn together. Individuals currently experiencing infertility are matched with trained fertility buddy veterans, who understand the pressure, pain, and emotional upheaval caused by infertility, and can offer much-needed support. Many of the people who participate in this program are disconnected from organized Jewish life. JFF-CINCY offers them a new way to engage Jewishly at a pivotal juncture in their lives — without having to hide their struggle to conceive.
JFF-CINCY also provides grants to subsidize infertility treatments such as IVF that can cost tens of thousands of dollars.
One beneficiary shared:
"I am so thrilled about everything JFF-CINCY has done for me so far. The financial support has been exponentially helpful to my husband and me who may have never been able to afford fertility treatments. While it is an extremely expensive process, having the 'cushion' of a JFF Fertility Grant has not only made it so much easier, but taken away an added stress that would have made the process even worse. I have really enjoyed getting to know my Fertility Buddy and hearing about her experience. It makes me feel as if I am not alone, and hopeful that future fertility treatments will eventually work for me, too. I am so incredibly thankful for JFF-CINCY and the community it has created during this difficult period in our lives!"
At a time when there is so much to fear in the world, no one should need to struggle with infertility in silence. And no one should be "priced out" of building the family they want. JFF-CINCY is making sure of that.
Region

Ohio

Population Served

Families

Interfaith

Adults

Program Area(s)

Fertility

Health

Social Services

Life Cycle Stage

Mezzanine

Contact

Elana Frank

Phone

(678) 744-7018

Twitter

@JewishFertility

Facebook

jewishfertilityfoundation

Instagram

jewishfertilityfoundation

Address

1417 Mayson Street NE

Atlanta, GA 30324

Year Founded

2019

Board Chair

Rachel Loftspring

2021 Budget

$587,000.00