Join us to strive for racial equity in Jewish philanthropy.
In 2022, Slingshot partnered with the to create "Racial Equity Informed Philanthropy: A Funder Resource from A Jewish Perspective". Our hope is for this resource to spark critical conversations and transformative change at the intersection of philanthropy, racial equity, and Jewish values. As we strive to advance the field of Jewish philanthropy as a whole, this new resource can begin to equip funders with the tools they need to integrate a racial equity-based analysis into their philanthropic practice.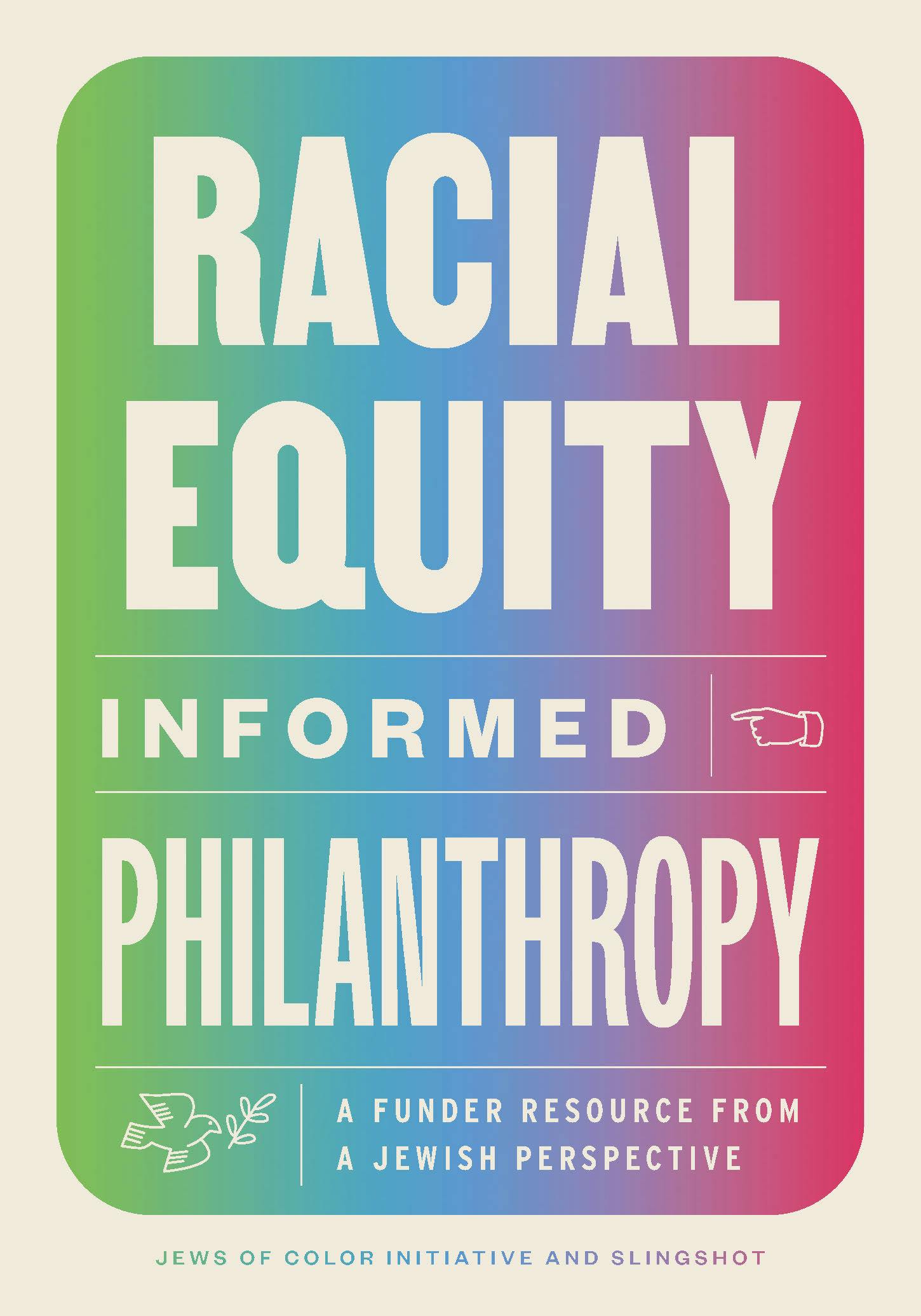 Activate Racial Equity in Your Philanthropy
Learn how to deepen your understanding of race, power, and possibility in the Jewish philanthropic landscape.
DOWNLOAD THE FULL GUIDE HERE