The Rekindle Fellowship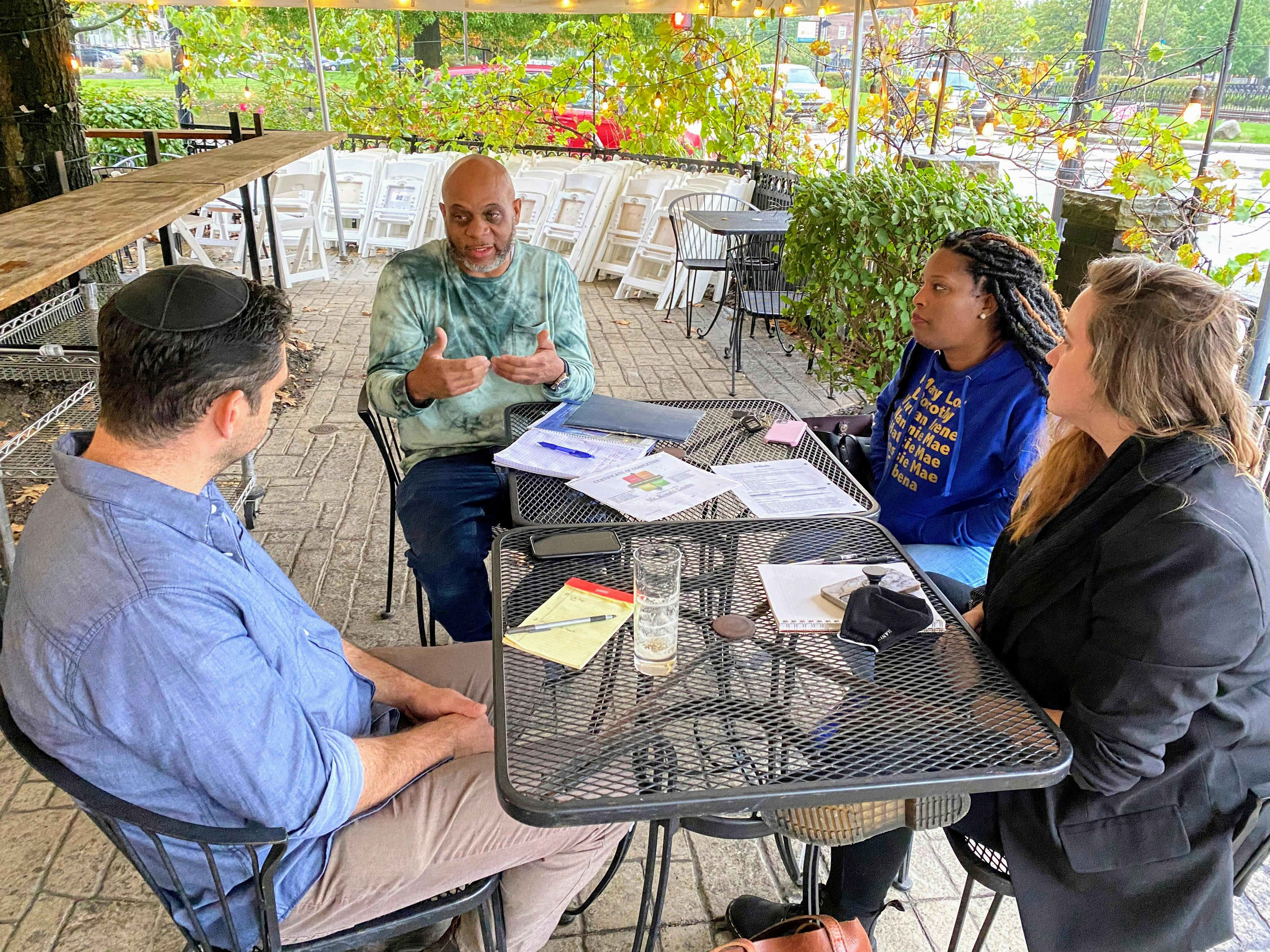 Building strong and collaborative relationships between Black and Jewish communities in Cleveland and beyond
In the wake of a national reckoning with racism, it has never been more important to foster collaborations and build relationships across lines of difference. That's why the Rekindle Fellowship brings together emerging leaders in the Christian Black community and in the white Jewish community — in Cleveland and across the U.S. — to break down barriers and take action in service of racial justice.
Due to a lack of physical and spiritual proximity, Christian Black communities and white Jewish communities often work in parallel rather than in partnership. By rekindling the collaborations that existed between the Black and Jewish communities during the Civil Rights Movement, the Rekindle Fellowship aims to accelerate its collective impact and increase equity across the U.S. The Fellowship includes four learning sessions, at which the participants respond to readings through intensive and structured dialogue. The readings represent a diversity of Jewish and secular thought — from "Letter from a Birmingham Jail" by Martin Luther King, Jr. to an article on Rabbi Abraham Joshua Heschel's civil rights activism; from a poem by Langston Hughes to "How Did Jews Become White Folks?" by Karen Brodkin. Rekindle's sessions not only empower participants to become better racial equity change-makers, but also inspire action, both individually and collectively.
One Fellow shared, "Rekindle allowed me to connect with my Black and Jewish brothers and sisters in a way that's really difficult to do as an adult in everyday life. We all get lost in the shuffle of our own lives and Rekindle gave me the structure I needed to make friends with other people who have the same goal of making our community stronger and more vibrant together. I adored every moment and look forward to all the growth we will bring to our communities going forward!"
To date, Rekindle has graduated two cohorts totaling 26 Rekindle Fellows engaged in a diverse range of professions, including philanthropy, media, business, and economic development. And the ripple effects of these relationships are paying off. Moving forward, the Rekindle Fellowship will continue to encourage Fellows to challenge themselves, expand their worldviews, and take action to advance social justice in Cleveland and around the country.
Region

Ohio

Population Served

Adults

20s & 30s

Program Area(s)

Interfaith

Social Justice

Life Cycle Stage

Start Up

Contact

Matthew Fieldman

Phone

352-642-3897

Website

www.rekindlefellowship.org

Address

25716 Hendon Road

Beachwood, OH 44122

Year Founded

2021

Board Chair

Matthew Fieldman

2021 Budget

$5,000.00