Thrilling, creative, accessible, queer. Would you believe us if we told you we were describing the Talmud, the foundational work of rabbinic Judaism? It feels unbelievable because for so long, the Talmud has been learned and deployed by a small, elite group of Jews. Nowadays, the pages of the Talmud are flung open and pored over by chevrutot like ours at SVARA: A Traditionally Radical Yeshiva. Our chevruta, or study partnership, comprises Noah, 27, a gay cis man studying to become a rabbi at HUC-JIR in New York City, and Julie, 57, a queer cis woman married to a trans man who serves as Congregational Leader of Chochmat HaLev in Berkeley, CA.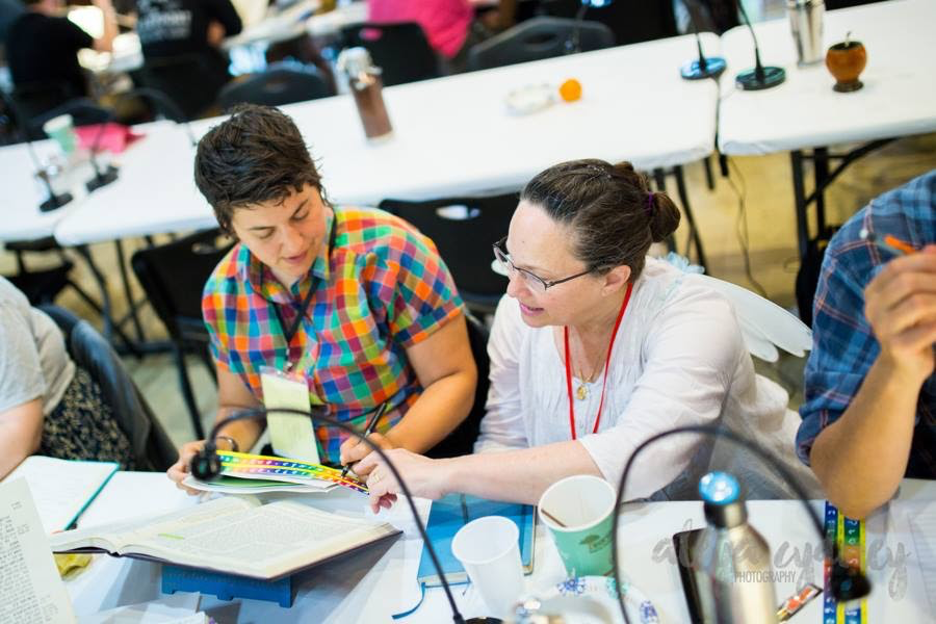 When we first encountered SVARA as learners, we were welcomed as our full selves, invited to explore the Talmud (in the original Hebrew and Aramaic) as a radical and liberatory roadmap to navigating change during times of existential and communal crisis. We found a kind of alchemy: SVARA's combination of rigorous learning, generous support, loving communal values, and commitment to empowerment was as irresistible as it was transformative.
With the guidance and leadership of expert teachers; a radical, rigorous, and effective pedagogy; and a whole lot of dedication, the Talmud has become a beacon of light for us, showing us that our tradition is courageous, bold, and creative. One of our favorite examples is in Tractate Yoma, page 83a. In its discussion about fasting on Yom Kippur, the Talmud teaches that a sick person's self-knowledge can override the recommendations of outside experts. What's the reason? Lev yod'ea marat nafsho–the heart knows its own suffering. The rabbis' use of this scriptural verse supports the Talmudic discussion of privileging a person's own capacity to understand themselves. Studying texts like these at SVARA has helped us find ourselves in our tradition, and it's one of the reasons we're proud to be involved in the SVARA Teaching Kollel's second cohort of Fellows.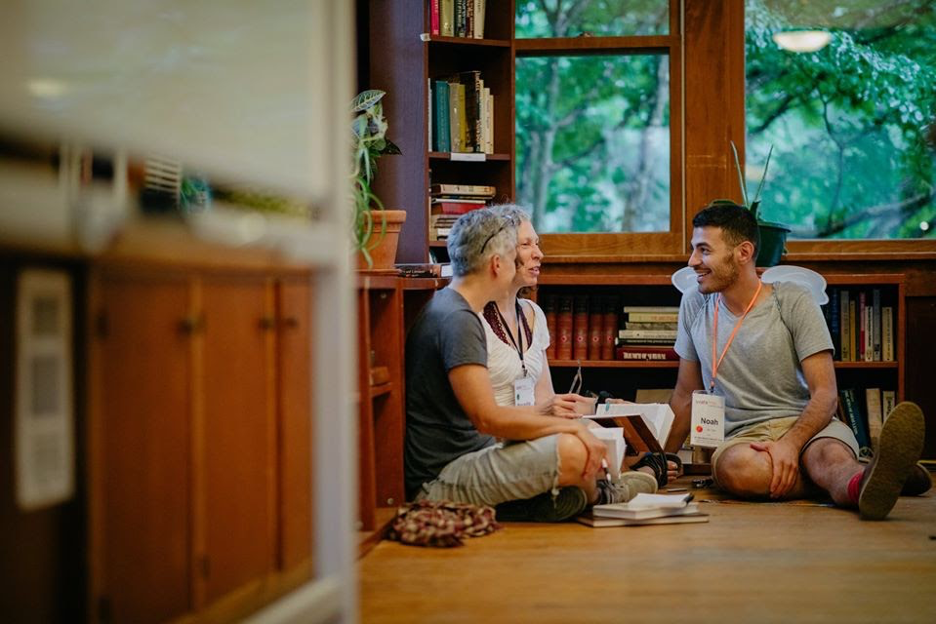 In our program Fellows train as learners and pedagogues through a mix of chevruta learning, group shiurim (classes), self-directed learning, immersive retreats, and praxis (leading Talmud classes in our own communities). At this time of physical distancing, all of our learning is on Zoom. But having just completed our first virtual retreat, we can say that the power of our learning and the SVARA magic is very much still there. Each time we come to a text, whether on retreat or on Zoom, we are stretched and inspired. The learning provides an opportunity for us to expand our text skills, deepen our historical and cultural understanding of the Talmud, reflect on and strengthen our educational values, and learn how to nurture SVARA culture—all under the masterful tutelage of our teachers: Rabbi Benay Lappe, our Rosh Yeshiva; Laynie Soloman, Director of National Learning; and Rabbi Mónica Gomery, Associate Director of National Learning.
The learning that happens at every SVARA event is expertly designed and facilitated and the Kollel is no exception. Teachers and staff make sure that the experience is as enriching and rigorous as it is delightful. We are fortunate to have the very best guides showing us the way and generous, inspiring Fellows to learn and grow with. SVARA's belief in us is helping us become the confident leaders, compassionate educators, and expansive people we strive to be.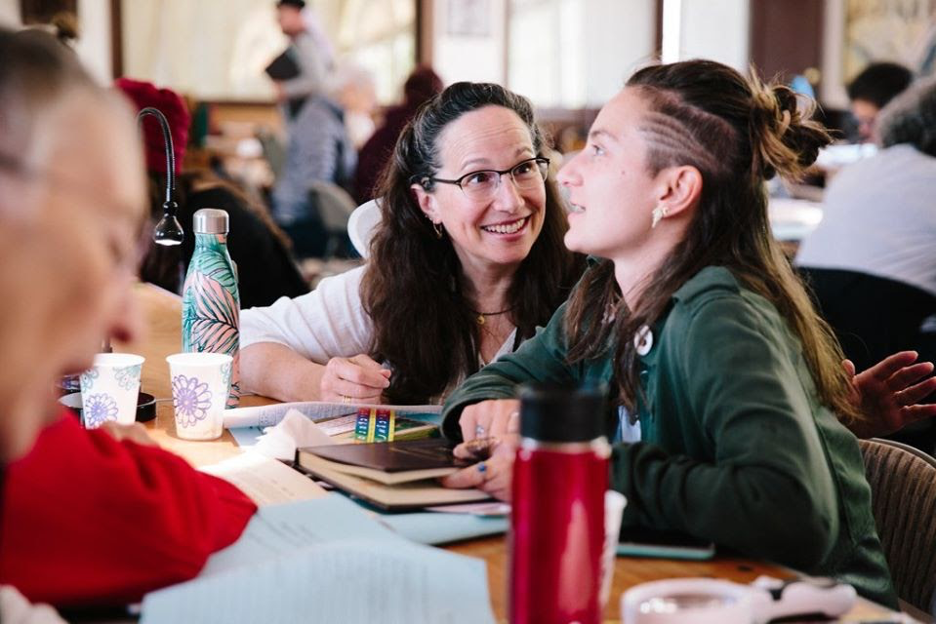 Julie Batz and Noah Westreich are both Fellows in SVARA's Teaching Kollel.